Loudoun Stairs
About

Us

Step up to higher quality, faster delivery and always-fair pricing.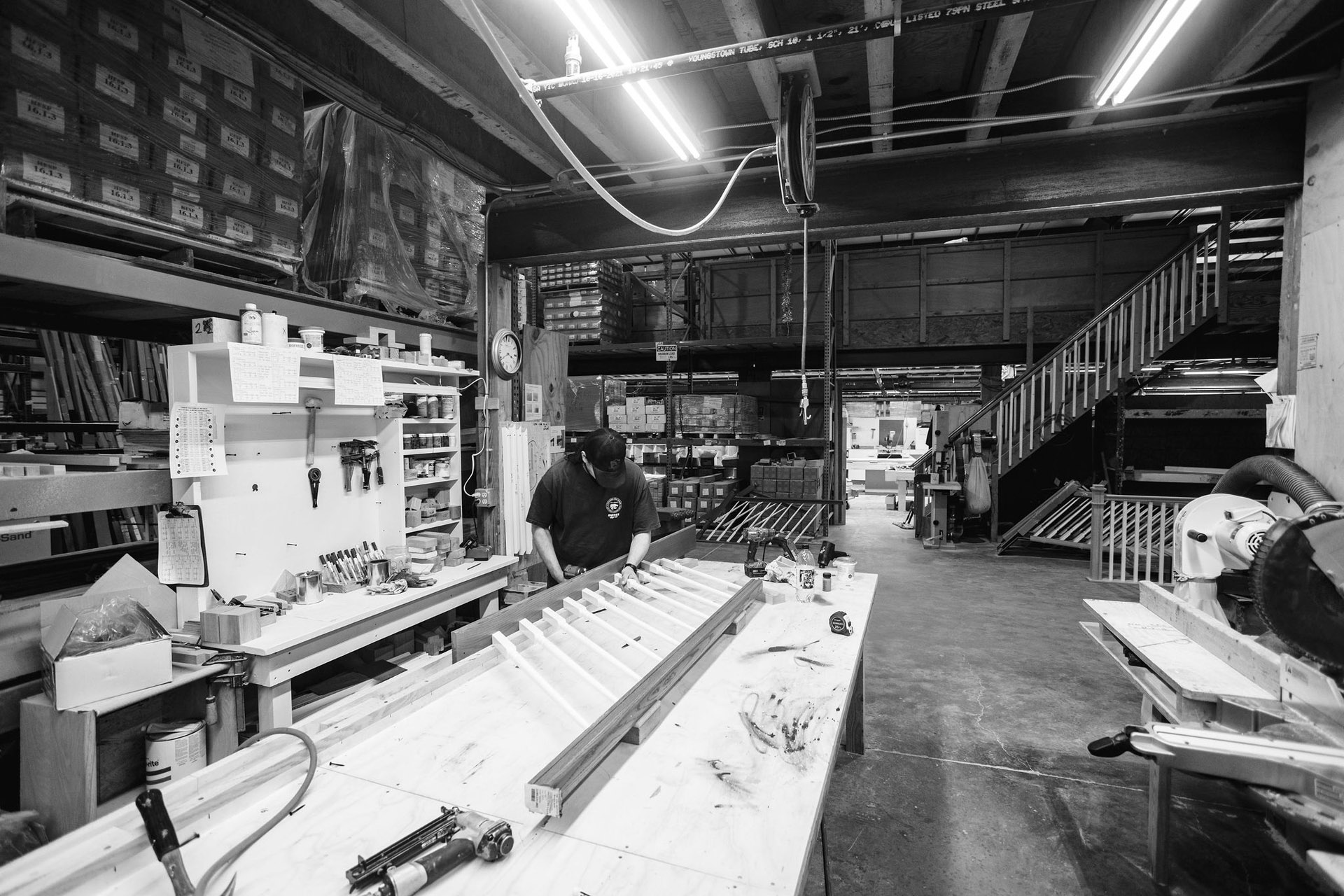 Loudoun Stairs
Our
People
Our family business is built on decades of values-driven leadership. Since 1987, Loudoun Stairs has thrived on word of mouth about the excellence of our work, our pricing and the way we treat our customers. This is still the heart of our business today. So is empathy, compassion and an urgency to do right by every customer —and every employee.
Our well trained employees do almost everything here under one roof. So, there is no "middleman" markup on fabrication, metal work, installation or delivery. We keep direct control over everything from design to managing the schedule and bringing stairs and rails to your site with our own dedicated fleet.
Our customers can trust us to provide more options and expertise. We amplify our "family business" culture by staying in step with the newest stair industry design trends, materials, and fabrication technologies. Today, under one roof, we bring customers the widest range of materials and expertise with standard, customized and luxury-custom stairs, rails and gates for interior and exterior applications in virtually every residential, commercial or government setting.
We build stairs —and relationships — that last. We invest in quality. That's why we'll take good care of your project from beginning to end. We'll communicate clearly, work quickly and make the very best use of your budget—and our expertise. We'll even provide a 1-year warranty that continues to offer peace of mind even after installation is complete. Plus, Loudoun Stairs has been here for decades: we'll be here down the road for you, too.